Hello and welcome to my kitchen for another Cookery Calendar Challenge hosted by Penny at The Homemade Heart. I will start with a confession, this is not the
recipe
book I'd mentioned last time. To be truthful, time ran away from me and with the Easter weekend drawing to a close and abysmal rain today, I felt like cooking cheese scones and chocolate cake with mini eggs on top. I haven't baked anything sweet or savoury for the Cookery Calendar Challenge before and it seemed a good day for baking. Both of these recipes are made differently to how I've previously made them in other recipe books.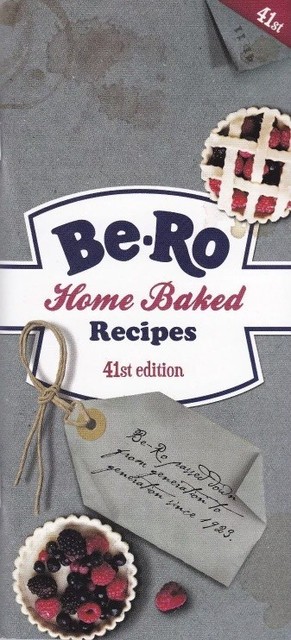 The cookery book that I choose to use 'on impulse' was this one. The book is approx 8" x 4" ish in size and £2.99 inc p&p UK. The link provides information about Be.Ro as a company which is an interesting read. Inside the book is divided into sections - Scones, biscuits, pastry, cakes, puddings, batters, young bakers, sauces icings and fillings. In short a baker's dream without being overloaded with too much choice. There isn't any 'chat' preceding each recipe that we've become accustomed to in recipe books such as a Nigella cookery book, with her familiar magazine style, gorgeous photography and entertaining read. That said, each recipe has a clear photo, a prep and cook time printed on an oven glove symbol.

All the recipes are clearly labelled and most have a tip or alternative such as - serve hot with butter or delicious served with your favourite soup. Which was the tip for the cheese scones. This is the second copy of this recipe book that I've bought. The only thing I'm not keen on is the 'well used look' achieved by printing tea stain looking splashes throughout the book for authenticity. It sounds crazy now but I remember trying to wipe off a stain, thinking I'd ruined my copy. I'm the sort of person who'd never write in a book - except for studying purposes.
So onto the recipes, first up was the Cheese scones which I absolutely love. Warm and cheesy, split open with butter gently melting on top. You get the idea. They were delicious. I've made cheese scones many times before in lots of different ways; with mustard powder, with paprika, with cream of tartar and without one or more of those. I've made them with both large and small round cutters, incidentally mini cheese scones buttered at kids parties for adults only - are divine! Makes up for everything. I was hopeful that this method of making scones would give a good rise.
The trick with scones, once you have your dough mixture just right - together but not cracking or too wet - is not to roll it too thin. An inch and no less is perfect and not to over handle. I always double the mix with cheese scones because... well because. I omitted the mustard powder, mainly because we didn't have any but also M doesn't like mustard, no paprika, cayenne or tartaric acid either, though this recipe doesn't call for them anyway.

Having first mixed the self Raising flour, salt and pepper, butter, cheese, an egg and milk in the food processor with the blade (cheese cut up small) saving on needing to grate cheese. I placed 2 stoneware pizza plates in the oven to heat up 220* I divided the dough and rolled 2 circles before placing them on baking paper, cutting each into 6. I brushed them with milk and sprinkling them with some grated cheese. Then lifted them onto the pizza plates and baked for 12 minutes.

I will definitely cook them this way again, so much easier than continual rolling and cutting. Having the pizza plates hot - cooked the underneath straight away. Also having double the mix but on separate plates ensured that I didn't roll the dough too thin to gain 12 decent sized slices. I was happy that they rose well and the family loved them.
Next was a chocolate cake for Easter. I made this as an 'all-in-one' recipe so used soft cake margarine. I made it in the Kenwood mixer and kept feeding ingredients in. I know that mixers are supposed to be better than food processors for cake making (light and airy) but... they never seem to mix the fat in that well. I ended up using a spatula to mash and beat things up a bit, before turning up the speed and hoping everything didn't curdle.
With the self-raising flour, cocoa powder, bicarbonate of soda, soft brown sugar, eggs, plain melted chocolate (which is the secret that makes it taste so good), fat, vanilla extract, sour cream and milk everything is mixed well.
The mixture is split between 2 cake tins and placed in the oven on pre-heated trays, then left to cool completely.
For the filling, double cream is whipped and placed between the sponge halves. 200g of melted chocolate is drizzled over the top and roasted chopped nuts can be sprinkled on the top. I don't eat nuts and it is Easter so... mini chocolate eggs are perfect.
The cake was a success and the family loved it. Mind you - chocolate cake, how could anyone not like it. Saying that, my Dad doesn't like cooked chocolate in any form, maybe there are others? I would cook this recipe again but would make sure the fat was room temperature, it would probably mix better then.
I don't always follow every step of a recipe, I change things to suit me depending on how long something will take or the ingredients in the cupboard. For this cake I had everything I needed and plenty of time, so it was more about cooking purely for the enjoyment. Overall I like this cookery book, though it's a shame it's small in size. Reading glasses help of course but... if someone wants to speak to me or I need to dash out the room, the world looks very strange. I'd definitely cook from it again.
It was a shame M was asleep after working taxi weekend. It's handy to have someone to 'de-bomb the kitchen'... oops! I cooked both of these recipes in one morning and there was an awful lot of washing up.
Thank you for reading about my Cookery Calendar Challenge, maybe next time I'll take another look at the Lincolnshire cookbook and try 2 things from there.
Cx